Posts for tag: gum disease
By Heitke & Vu LTD
November 24, 2019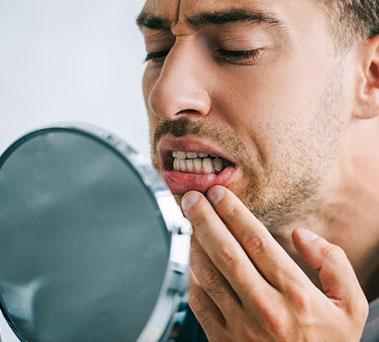 Currently, one-third of Americans are either diabetic or have prediabetic symptoms. Caused by an imbalance in blood sugar levels, diabetes can complicate and increase the risk for other inflammatory conditions like heart disease and that includes another disease typified by inflammation: periodontal (gum) disease.
Each November, dentists join other healthcare professionals in commemorating American Diabetes Month. Besides making people aware of the widespread impact of diabetes, it's also a chance to highlight ways to manage the disease and promote better health for your body overall, including your gums.
If you have diabetes (or your doctor is concerned you may develop it), here's what you should know to keep it from harming your gum health.
Keep your diabetes under control. The adverse effects of diabetes on the body, including the gums, can be minimized through medication, good dietary habits and exercise. Because of its chronic nature, though, managing diabetes should become a permanent part of your daily life. But it's essential to keep symptoms under control to protect your gums from infection.
Practice daily oral hygiene. Gum disease can occur with anyone, not just those with diabetes. A few days without proper oral hygiene to remove bacterial plaque is all it takes to trigger an infection. So be sure you're brushing and flossing each day, as well as having routine professional dental cleanings at least every six months.
See us at the first sign of gum problems. If you notice your gums are reddened, swollen or bleeding after brushing and flossing, see us as soon as possible. If it is gum disease, the sooner we begin treatment, the less likely the infection will cause extensive damage—including tooth loss. It's also possible to have gum disease but not have any symptoms initially. That's why it's important to see us on a regular basis to check your gum health.
Keep your healthcare providers informed. Some studies seem to indicate that if you have both diabetes and gum disease, treating one condition could help improve symptoms with the other. Be sure both the dentist treating your gum disease and the physician managing your diabetes know about the other condition. It may be possible to adjust and coordinate treatment to get the most benefit for both.
Living with diabetes is a challenge, especially if you're also dealing with gum disease. Keeping your diabetes under control and caring for your teeth and gums can help make that challenge easier.
If you would like more information about protecting your dental health while managing diabetes, please contact us or schedule a consultation. To learn more, read the Dear Doctor magazine articles "Diabetes and Periodontal Disease" and "Gum Disease and Systemic Health."
By Heitke & Vu LTD
June 26, 2016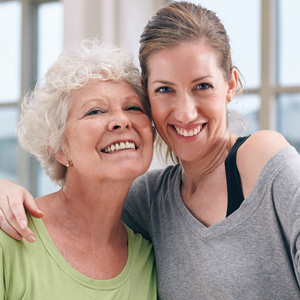 It's bad enough the diseases caused by poor dental hygiene or lack of dental checkups could be leaving your teeth and gums more at risk. But current scientific research seems to indicate those same dental diseases may also cause you problems in other parts of your body.
The connection is especially pronounced with periodontal (gum) disease, a family of disorders that can eventually lead to tooth loss. Gum disease is caused by plaque, a thin film of bacteria and food particles that builds up on tooth surfaces due to a lack of daily brushing and flossing. Even skipping one day of hygiene increases the level of oral bacteria that cause these infections.
As it spreads, the infection causes the gum tissues to become inflamed and ulcerated. The gums weaken to the point where they easily bleed even when mildly brushed. This allows access for bacteria and other toxins to enter the bloodstream where they may eventually affect other organ systems. We're now finding that conditions as varied as cardiovascular disease, osteoporosis, diabetes or rheumatoid arthritis (which all share a common thread with inflammation) may be affected by gum disease — and vice-versa.
If you have any of these or similar conditions, it's important for you to stay vigilant in maintaining healthy teeth and gums. It's necessary to brush and floss daily to remove plaque buildup as well as dental checkups at least twice a year. You should also keep a close eye out for early signs of gum disease, like bleeding, swollen or reddened gums. If so, call us for an appointment as soon as possible.
Keeping your teeth and gums disease-free and healthy could have a positive impact on your treatment for other health conditions. You'll be doing your mouth and the rest of your health a favor.
If you would like more information on how periodontal (gum) disease affects the body, please contact us or schedule an appointment for a consultation. You can also learn more about this topic by reading the Dear Doctor magazine article "Good Oral Health Leads to Better Health Overall."
By Heitke & Vu LTD
September 14, 2015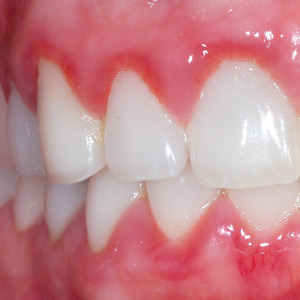 People with poor hygiene habits can develop a chronic form of periodontal (gum) disease known as gingivitis. Characterized by inflamed and bleeding gums, gingivitis is caused by an infection triggered by bacterial plaque, a thin film of food remnant built up on tooth surfaces.
This chronic form of gingivitis, though, can quickly escalate into more serious forms of gum disease that may lead to tooth and bone loss. One such condition is Acute Necrotizing Ulcerative Gingivitis (ANUG), also known as "trench mouth." ANUG is a painful condition that can appear suddenly and result in extensive tissue damage and ulcerations, particularly in the papillae, the small, triangular bits of tissue between teeth. Persons with ANUG may also develop a foul breath and taste.
Gingivitis often develops into ANUG when certain mouth conditions exist: poor diet, smoking, which can dry the mouth and disrupt healthy bacterial flora, and increased stress or anxiety. If caught early, though, ANUG is highly treatable and reversible.
After determining you have ANUG and not another condition, our first step is to relieve the symptoms with non-steroidal anti-inflammatory drugs (NSAIDs) like ibuprofen to manage pain and reduce swelling. We also prescribe a regimen of antibiotics like Amoxicillin (a proven antibiotic against the specific bacteria that cause ANUG). This should decrease the symptoms within 24 to 48 hours.
As the inflammation subsides we want to continue treatment by removing any plaque or calculus (hardened plaque deposits), especially in hard to reach places. This involves a technique known as scaling in which we used specialized hand tools or ultrasonic equipment to manually remove and flush away plaque and calculus.
The final step depends on you. To prevent reoccurrence, it's important for you to consistently practice effective oral hygiene to remove plaque — brushing twice and flossing once each day, and visiting us at least twice a year for cleanings and checkups. Quitting tobacco and improving your diet will also reduce your risk for ANUG.
ANUG and any other form of gum disease can cause a lot of damage. But taking steps to care for your teeth will help keep this acute form of gingivitis from arising in the first place.
If you would like more information on gingivitis and other forms of gum disease, please contact us or schedule an appointment for a consultation. You can also learn more about this topic by reading the Dear Doctor magazine article "Painful Gums in Teens & Adults."